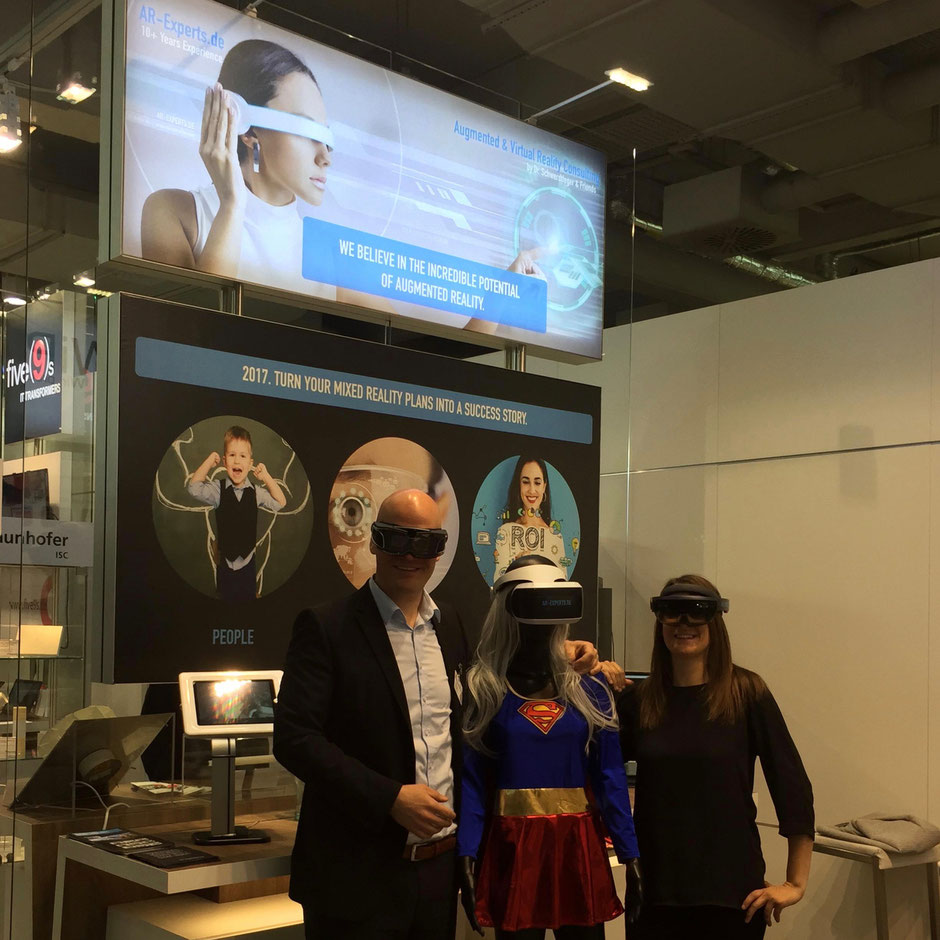 We hope you had a chance to visit us at our booth at the Hannover Messe last week. If not, we prepared a little review for you here.
Not only our super girl  got a lot of attention just by her looks, but also the exhibition of some of our mixed reality glasses. Thanks to our little demo presenting a worker training, we had lots of people who were able for the first time to get an engine running all by theirselves. Check out the video below for a record of the demo. 
5 days of exhibiting, we can look back at some very interesting talks to other experts in the field, many people who showed a great interest in  AR and VR and even some people who never heard of it before might now see some potential in the future.
Thanks to all the numerous visitors making this fair such a success for us.